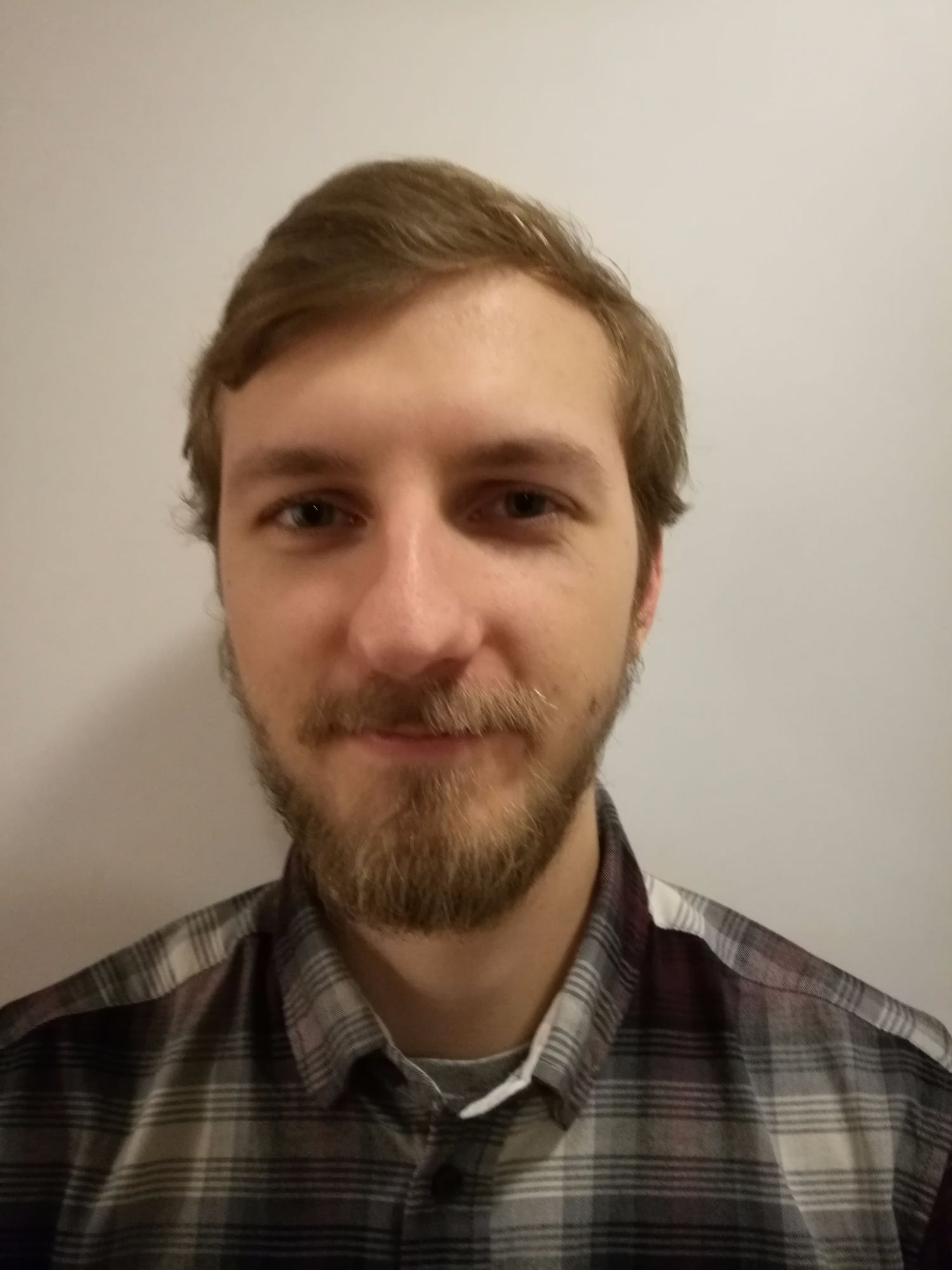 Welcome!
My name is Dexter André Tofteland, and I am a professional game developer, currently employed at Firesprite as a junior programmer. I have a bachelor's degree in Game Technology and Simulation, and a degree for a one-year course in Augmented and Virtual Reality. Currently living in Liverpool, UK.
I am primarily experienced with C# in Unity, and with C++ in Unreal Engine 4 and Qt. I have also worked with Rust, JavaScript, OpenGL, GLSL, HTML, and CSS. See the Background section for a self-assessment of my skills.
Skill-wise, I aim to learn new game mechanics, graphics solutions, and genres. My favorite programming tasks tend to revolve around 3rd-person action gameplay, and I love working with 3D mathematics, which is one of my most prominent skills. I value consistency, uniqueness, and gameplay depth in games. Many Nintendo games tend to satisfy those criteria for me in my experience.

My favorite games are: Ico, Bloodborne, Sekiro, Paper Mario 2, Õkami, Super Mario Odyssey, Pikmin, Snake Pass, Wind Waker, Overwatch, Frostpunk, Hollow Knight, The Banner Saga, Rain World, and Little Nightmares.
I enjoy learning new things in my free time. New programming languages, mathematics concepts, algorithms, and game projects. I love attending game jams!
(My previous names have been "André Tofteland" and "Dexter André Osiander". Please remember that when looking through my works, as the older files still credit those names.)
Work Qualities
Good at finding fairly optimized, mathematical solutions to gameplay problems
Always thinking in terms of good game design
I can communicate well with most of the team on a technical level
Experience with project management and Scrum
Concise, well-formatted, documented, and commented code
I enjoy teaching (and have working experience with it)
Currently doing...
Brushing up on my OpenGL
Creating a programming gallery for my portfolio
Works
These are various games and projects I've made during my studies, and throughout my career so far. Some of them are professional projects, others are school assignments, and the rest are personal projects through group projects, game jams, and solo projects.
I have listed my main tasks on the following projects. Click the images for more information on them. Not all projects are available for download, but most of them should be. If not listed by default, you can request specific code / file samples by email. All items are sorted by date (descending) within their categories.
Note I: some content may only be available in Norwegian.
Note II: some content may not be safe for work.
CV / Resume
You can download my CV here.

Skills & Tools
Following is a set of various programming languages, software, and hardware that I am familiar with. My strongest ones are C#, C++, Unity, and Unreal Engine 4, but I have worked enough with the others mentioned to be able to pick them up quickly.
Experience Timeline
Education Summary
Add-On Programme in Augmented and Virtual Reality
Full course plan available here.
Bachelor's Degree in Game Technology and Simulation
Full course plan available here.